For many, the end of the year is a time to celebrate the accomplishments of the previous 12 months. This year, celebrate your employees or the contributions of members in your group or organization with an award from Signs, Plaques and More that will show them how much you appreciate their work and effort.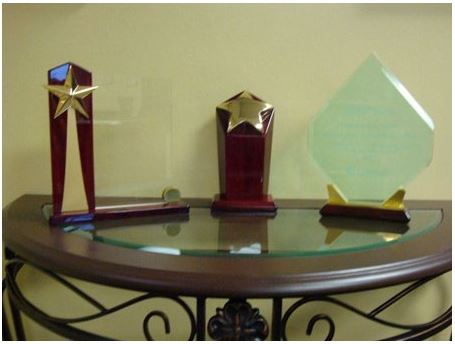 In the beginning of the year, some business set sales goals for their employees, with the winner receiving a bonus or award. Instead of just giving your top team members a gift certificate or piece of paper to recognize them, give them an award they can proudly display on their desk. An award or plaque goes much further than a piece of paper. Not only does a plaque last longer, but it also shows that you truly value what they do day in and day out for the company.
You could do the same with someone who has contributed a great deal to your charitable organization or group. They may not be bringing in a great deal of money like a salesperson, but their efforts and dedication are what helps keep your group or organization going and succeeding. By rewarding them with a plaque thanking them, you keep them motivated and feeling appreciated, showing them that you know that they're an incredibly valuable member of your group and vital to its success.
Speaking of recognition, you could take the opportunity to acknowledge people who have been with the company or group for a long period of time at the end of the year as well. When an employee is with a business for a very long time – especially in today's world – it is really something special. Recognize their long standing with your business or organization with an award or plaque from Signs, Plaques and More.
Learn more about ordering awards or plaques for your team and get more information on the different kinds of products available from Signs, Plaques and More by calling us today at 757-463-5430!